The New Teacher Induction Program was developed to help and assist all teachers, especially the first year teachers. We all went through that first day of terror when entering the school ground as the teacher instead of only a learner. In so many schools no induction programs are offered and these teachers either get depressed, demotivated or disheartened.
The blog and Facebook group I developed helps the teachers with everything they need to know. I aim to answer all the questions I encountered with the new teachers I mentored at my school. You will find answers to:
How much will my salary be?
What should I have in a lesson plan?
Why do teachers use all of these abbreviations and what do they means?
What should I have in my file?
How long will I wait for my salary?
What is re-assessment?
How do record marks? and so much more.
This program will only survive if all teachers can share amongst one another, instead of saying: "I worked had to make these worksheets, it is mine!"
If there are any teachers willing to contribute you can visit my:
BLOG: https://newteacherinductionprogram.wordpress.com/
FACEBOOK GROUP: https://www.facebook.com/groups/382230848614811/
You can be the helping hand you never had.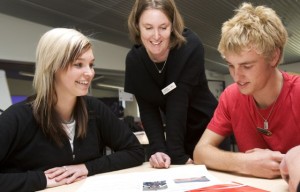 By Shantal Kassimatis